The biological, chemical, and physical factors that represent a threat for environmental health have set bounds in the northwestern region of Mexico. It is known that this tropical region has one of highest UV radiation incidence rate in the world. The organisms that live in Baja California Sur confront extreme environmental conditions, such as salinity, drought, temperature, hypoxia, among others. Baja California Sur is located in an area exposed to natural environmental disturbances, for example, deposits of heavy metals, hurricanes, harmful algal blooming (red tide).
The presence of heavy metals as well as organochloride and organophosphorus pesticides has been verified in several coastal areas of Baja California Sur, Nayarit, Sinaloa, and Sonora, especially lindane considered among the 17 most dangerous pesticides for human health. The continuous urban development, the growing tourism industry, and the displacement of endemic and migrating species suggest the introduction of pathogen microorganisms to areas where they had not been reported before. Moreover, Baja California Sur occupies the third place in prevalence of the metabolic syndrome at national level. The metabolic syndrome, together with cancer, tumorous and cardiovascular pathologies, occupies the first places in morbility and mortality in Mexico.
Based on the previous information and on the results from the Strategic Line of Ecotoxicology, we will use tools, at the physiological, biochemical, and molecular levels, to determine the effects of these environmental disturbances in the health of land and marine organisms and ecosystems, including man.
Research Approach:
1. Determination, assessment, and effects of natural environmental disturbances (environmental variability)
Coordinator: Dr. Sara Cecilia Díaz Castro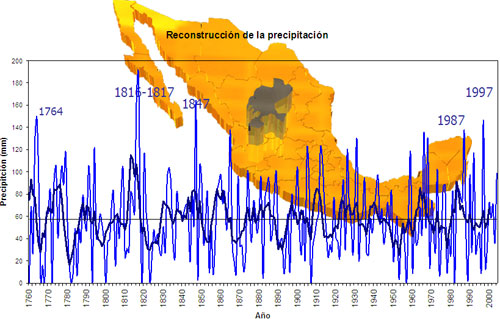 Rainfall reconstruction in the State of Zacatecas
from 1760 - 2000
Specific Objectives
Assess the hydrological resources in the state of Zacatecas considering climate change.
Use main oxidative stress markers to evaluate the effects of environmental hypoxia exposure in wild populations of marine organisms.
2. Determination, assessment, and effects of environmental disturbances by contamination (chemical, physical, and biological pollutants)
Coordinator: Dr. Celia Gloria Vázquez Boucard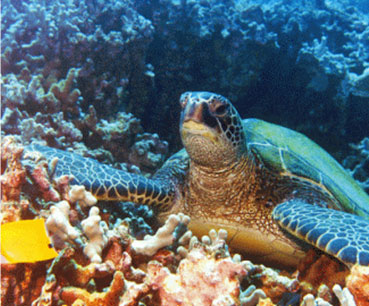 Assess the health state of turtle populations in the coasts of
Baja California Sur
Specific Objectives

Asses if heavy metals of geological origin in the coasts of Baja California Sur affect turtle population health;
Identify and characterize p53 gene in sea turtles;
Determine possible point mutations in the central part or core of sea turtle p53 gene;
Measure RNA messenger expression of p53 gene in sea turtle blood;

Assess sea turtle population health in the coasts of Baja California Sur;
Establish cellular cultures of marine organisms to analyze the response to high cadmium concentration exposure in terms of oxidative stress;

Assess if the presence of lindane pesticide in the aquatic environment affects food harmlessness of farmed oysters and shrimp;
Design and develop systematic biomonitoring for the presence of pesticides and heavy metals.
3. Determination, assessment, and effects of pathologies of major incidence in humans (for example, cardiovascular diseases, cancer, diabetes, obesity, aging)
Coordinator: Dr. Vania Verónica Serrano Pinto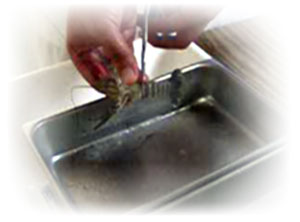 Assessing the use of main oxidative stress markers
as indicators of environmental hypoxia exposure
in wild populations of marine organisms
Specific Objective
Evaluate the main oxidative stress markers in patients with chronic degenerative diseases (for example, diabetes mellitus, cancer, obesity, metabolic syndrome, rheumatoid arthritis).
Written by Dra. Tania Zenteno Savín
Last Updated on Monday, 25 June 2012 11:15